MISSION
ACTT's mission is to become a premier provider of information technology (IT) professional services and training. We are committed to achieving the highest standards of customer satisfaction and pledge that "we don't over promise and under-deliver; we always strive to meet and exceed expectations." While we are constantly exploring and applying new technologies and practices to remain current in an ever changing market, we have always remained true to our core values and recognize our employees and partners as valuable assets to our success.
BUSINESS HISTORY
Applied Computer Training & Technology, Inc. (ACTT) is a business established in 1999; granted SBA 8(a) status by the Small Business Administration in May 2011; and State of Hawai'i DBE certified in March 2012.
Although ACTT originally began as an IT training center, it expanded its operations in 2011 to include military, government, and corporate contracted services. As one of the only combined IT specific training center & contracted service provider in Hawai'i, ACTT has a strong representation in the Asia-Pacific Rim.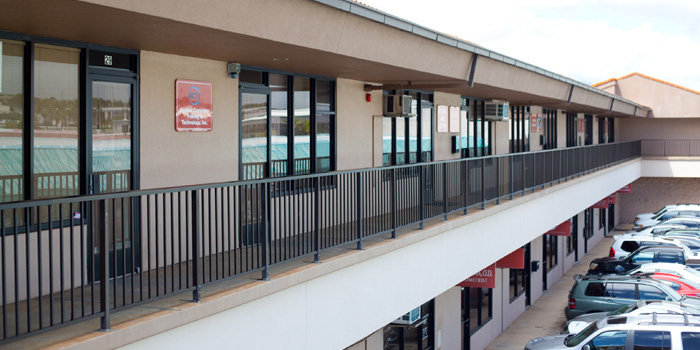 ACTT has engaged in partnerships and collaborations with world-class technology solution firms for over a decade, and successfully extended its services and service philosophy throughout the Continental United States in 2015.
"At ACTT, we don't over promise, and under-deliver"
Chad Kobashigawa, President
Promote Standards of Excellence
Demonstrate Integrity & Honesty
Perform with Dedication to our Clients' Needs
Engage in Cooperative Interaction and Create Synergy
Pursue Growth through Innovation
As a blended company that offers professional, strategic and tactical technology services as well as business and certification-path technology training, ACTT is a unique industry provider. At ACTT, we view our employees, partners, students and clients as extended members of our family, and we are fully committed to helping them thrive. That is why we adhere to the motto, "we don't over promise and under-deliver; we always strive to meet and exceed expectations."
ACTT is licensed to provide Information Technology and Computer Application training by the State of Hawai'i, Department of Education and an authorized Eligible Training Provider (ETP). Our student population is diverse with various professional backgrounds and includes former veterans, injured or displaced workers, Department of Defense and government employees, as well as corporate environment clientele.
We strive to prepare each and every one of our students to become trained, skilled, and where applicable, industry-certified professionals. To ensure our students are able to thrive, all of our on-site classes are set in small and intimate environments with a low student to teacher ratio and focused on hands-on opportunities with application of knowledge to real-world environments.
ACTT is a registered SBA 8(a) business, State of Hawai'i Disadvantaged Business Enterprise (DBE).  Under the SBA 8(a) program, ACTT expanded its service offerings from exclusively IT training to IT Professional Services and Business Process Support Services. Our services now extend throughout the Contiguous US (CONUS) and the DC-Metro area.
We specialize in Business Process Services, IT Support and Training Solutions for our Customers and clients, primarily Government Agencies within the US Department of Defense (DoD) community.